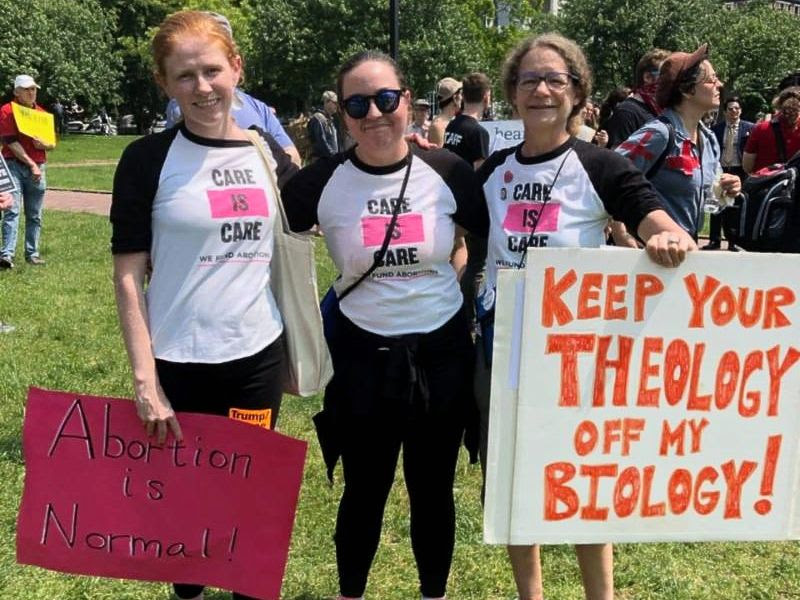 The Massachusetts Citizens for Life held a fundraising 'March for Life' at the Frog Pond on Boston Common on Sunday, June 2nd—so we did too!
We resisted in solidarity with those who will be most directly affected by the recent abortion bans in Alabama, Georgia, and Missouri, particularly women of color, non-binary people of color, and trans men of color, as well as those who are poor and working class. These bans are part of a long and ongoing history of criminalizing and coercing the bodies of Black, Brown, and poor women and gender non-conforming people.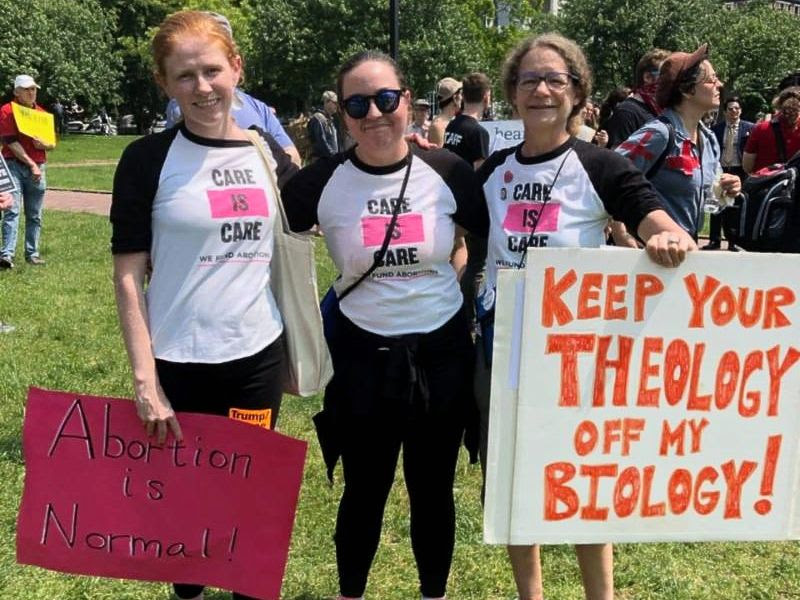 We also know that those behind these attacks often refuse to recognize the multiplicity of gender identities that exist in our communities, while actively working to harm and restrict the autonomy of transgender, non-binary, and gender non-conforming people. We will not stop fighting until everyone is free.
Here's what we saw last weekend:
Shame and judgment around bodily autonomy and women's sexuality
Crass insults to the memory of Dr. Tiller
Myths and deceptions about abortion
Lies about the ROE Act
The warping of feminist terminology, such as "abortion is a tool of the patriarchy" or "feminists for life."
But we also noted:
A diverse, inclusive coalition of pro-choice activists and supporters
The power and joy of showing up and raising our voices to support abortion access and fight stigma
In response, we're aiming to match their anti-abortion fundraising with our own, to say loud and clear that all women, trans men, and non-binary & gender non-conforming people have the unconditional right of self-determination over their own bodies.
Donate $8 or more to the Jane Fund today to help us work towards a world where reproductive justice is a reality—a world where all people who can get pregnant have the right to have or not have children under the conditions that they choose and to raise the children they do have in safe and healthy communities. We want to show this reactionary group that they do not outnumber or overpower us.